With everything going digital from meetings, calling a cab or finding love, technology has played a very important role. People don't know the coffee shop from every corner of the road. No recent movies have got a unique style of calling cabs. But yes, the attitude and style of presentation has sure gone very high with the advancement of technology. The artificial intelligence and smart software are just delicacies to the eyes.
India has got a large section of population nicely acquainted to technology and they love to see advancement. The percentage of population is growing everyday. A 60 year old man with no formal education can be seen chatting and video calling his son/daughter sitting far away from him on a smartphone. Technology has boost things up by a lot and it is the era of the Digital India.
The government in India is very diverse with a proper hierarchy. It starts from small nodes at villages and grows to a central governing body. The government identifies the necessity of technology in our system and keeps on trying to enforce it on regular basis. The major technological advancement to be successfully implemented would be electronic voting machine for casting votes, a single number system called 'Aadhar' for keeping records of a person.
Src : http://t1.gstatic.com/images?q=tbn:ANd9GcQSzBaSO7YKnm3kdzCUxR21AIoSbmOfxsVCjci1em19p7zOoKou
There are a lot of interesting ideas that could be implemented by the government which will ease of the work. It will not only ease out the hectic life of working class but will shorten the effort of government to keep records.
* Casting the votes online -
Of course there is a lot of issue of duplicacy and cyber crime but the effort used to stop them will be much less than sending off, lakhs of policemen at polling booths and enhancing everyone's security and privacy.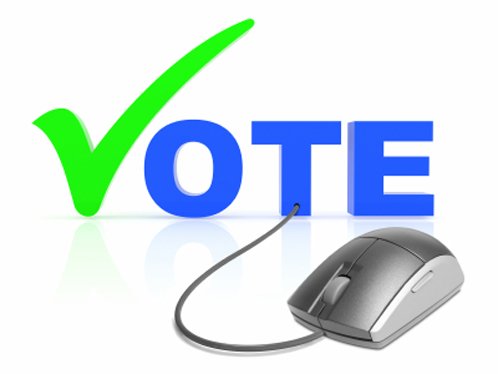 http://www.codewithc.com/wp-content/uploads/2015/01/online-voting-system.jpg
* Online Consumer Court -
The number of e-commerce website and seller have grown like bees. For matter of fraud, illegal transactions it is difficult to track and fight for everything. Its better to leave a fraud of Rs 250 than taking a day off to a consumer court. No one wishes to take trouble for small amounts. If this could have been done online, may be for small amounts or small things. A start can always be initiated and can turn into a big success.
Src : http://4.bp.blogspot.com/-VsQjsT-oB68/U_d1FJswZ_I/AAAAAAAAFrk/UuEEFPTsIsU/s1600/file%2Bcomplaint%2Bin%2Bconsumer%2Bcourt%2Bonline.jpg
* Online Hospitals -
We all know the poor conditions our public hospitals are in. The doctors are very good and their private clinics are always lined up but still one doesn't wish to go to a public hospital. For smaller diseases, a doctor can prescribe medicines on a video chat. Doctors can help people who are in remote location by this method. Also, they will have to be on time unlike the hospitals because it can be easily tracked down.
Src : http://www.sgh.com.sg/about-us/newsroom/News-Articles-Reports/2009/PublishingImages/Year%202012/February/See%20a%20doctor%20online.jpg
* Pensions and other funds -
We often come across cases where retired people are circling around offices holding sticks for thheir pension. A widow of a soldier or a flood victim doesn't get funds without bribe. It can be circulated very easily and swiftly with access to digital world. thhe technology has advanced a lot to make this accessible to everyone. One just need to link it with bank account number and it can get transferred.
Src : http://www.rbwm.gov.uk/berks-pension/TandC_logo.JPG
* Online Schools -
In remote areas, no good teacher wishes to get a job. Every one with good academics wish to lead a good life and hence remote area schools have to be satisfied with anyone willing to relocate there. With a big LCD screen a teacher in Delhi/Bangalore can teach to one in snows of Kashmir or deserts of Rajasthan. It would not only make a lot of kids access to quality education.
Src : http://www.degree.com/wp-content/gallery/homepage-gallery/gal_online-education.jpg
* Complaint Portal -
Most of the people are afraid to go place because of their bad image created in the society. Even if the police officials behave properly, very few dare to to go them and register complains. We can have an online complaint portal and with severity marked just like mails. This way the police officials will also know which case to handle with importance. There would also be little chances of tampering with records as both the sides of the complaint has a digital copy of it.
Src : http://t2.gstatic.com/images?=tbn:ANd9GcT8ozzei0QKuWYwlXevC2FmVjw_kMHR5QX1vad0rYmg9SusN4lYqA
* Attendance System -
Many IT companies follow retina or thumb impression to track their employees. Indian government having this black spot of government employees always coming late can be removed. This physical appearance method of maintaining attendance record would boost things up by a lot.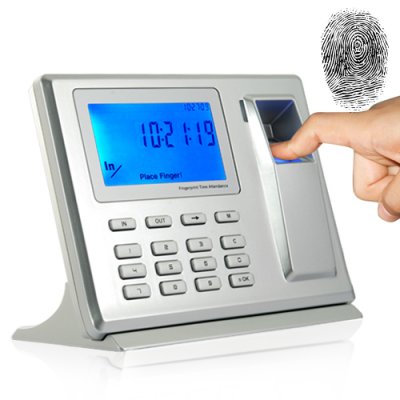 Src : https://cdn.chv.me/images/thumbnails/The_BG07_and_other_Biometric_2Wvnrg3D.jpg.thumb_400x400.jpg
Intel supports the Digital India Vision.
Visit http://www.intel.in/ and find more about #DigitalIndia.